Screw & Tack Kit
Guided Bone Regeneration (GBR)
Designed for easy access!
The Screw & Tack Kit is designed to organize everything you need for bone and membrane fixation in one convenient location.
The storage block consists of a sliding cover that locks into place the compartmental instrumentation section, a dial cover that keeps the screws and tacks into place including a measuring ruler and a conveniently located drawer for titanium meshes.
The convenient color coding (blue • silver • gold) of the dial area matches that of the instrumentation driver shafts making it easier to get it right the first time.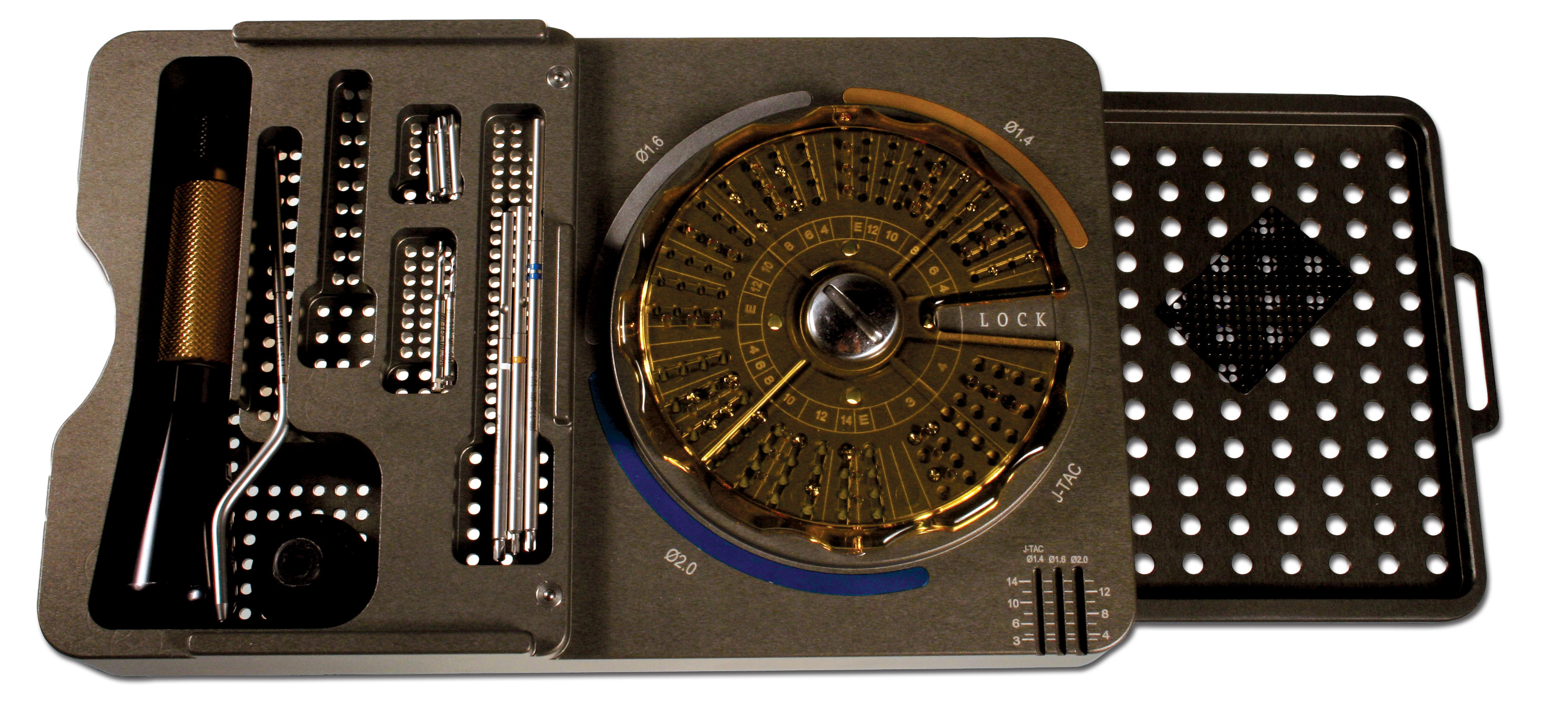 Storage Block for 108 screws + 24 tacks + meshes + instrumentation (*Optional: Mini Block for 16 screws + 16 tacks)
All you need for bone and membrane fixation

• Storage Blocks
• Titanium Bone Screws (MICRO - MID - MINI)
• Titanium Wide Head Screws (WIDE-H)
• Titanium Tenting Screws (TENTING)
• Titanium Tacks (J-TAC)
• Applicators, Drill and Driver Shafts
• Titanium Meshes for GBR
• Mesh Puncher and related instruments
Documents
---
To order, please download and complete the form and send it to us by email (info@citagenix.com) or fax (1-888-258-0760 / +1-450-688-1977).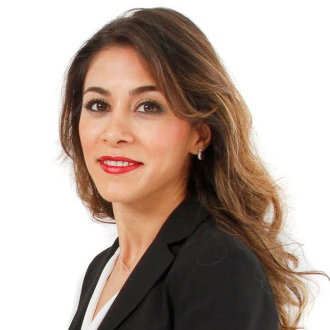 Testimonial
"As a periodontist I have tried several tack and screw systems and I find Citagenix's kit the most user friendly one. I like the self drilling screws that are used for securing the membrane. They easily penetrate the cortical bone using the manual screwdriver in the kit and they are not direction sensitive. We have used them in our hands-on bone grafting courses and all participants loved this system."
Dr. Sara Behmanesh
DDS, MS, Dip. Perio., ABP.