Dorma 99
DORMA 99 RESPIRATOR
Designed by healthcare professionals for healthcare professionals
The Dorma 99 respirator is designed by healthcare professionals for healthcare professionals. The Dorma 99 stands out with its unique design, prioritizing comfort, breathability and facial seal.
The flexible seal allows it to fit most faces, with average fit test scores of 500+. Its built-in filter offers at least 99% filtration efficiency, in contrast to standard N95 masks with 95% filtration.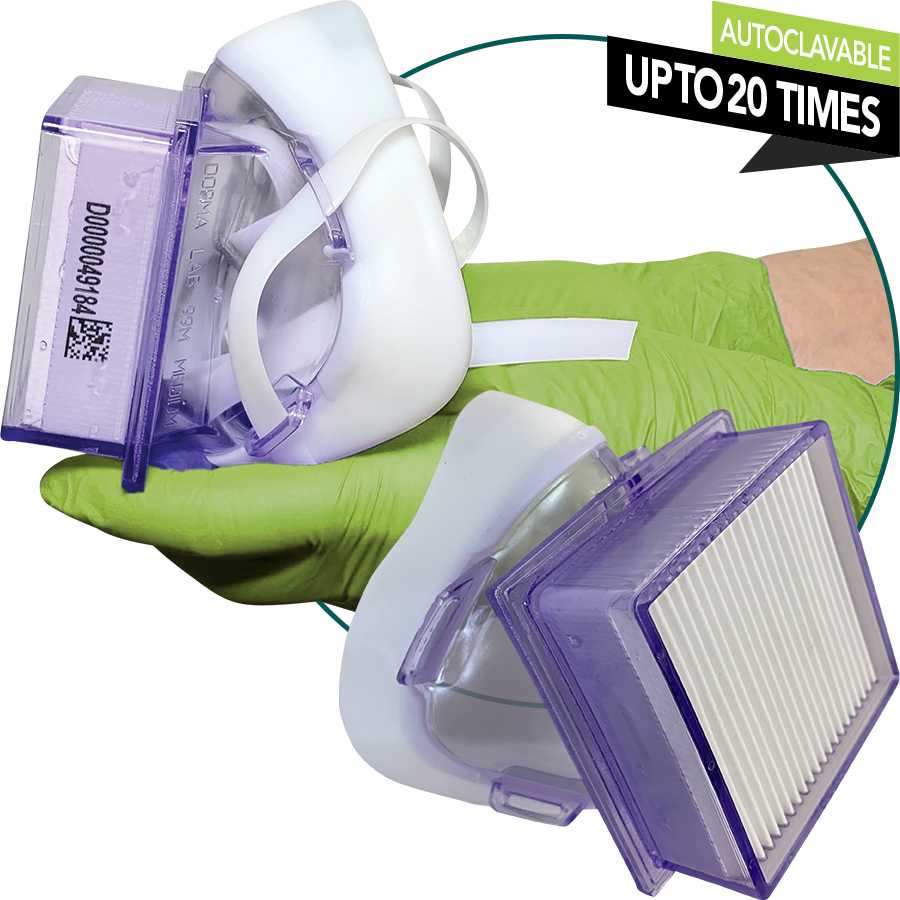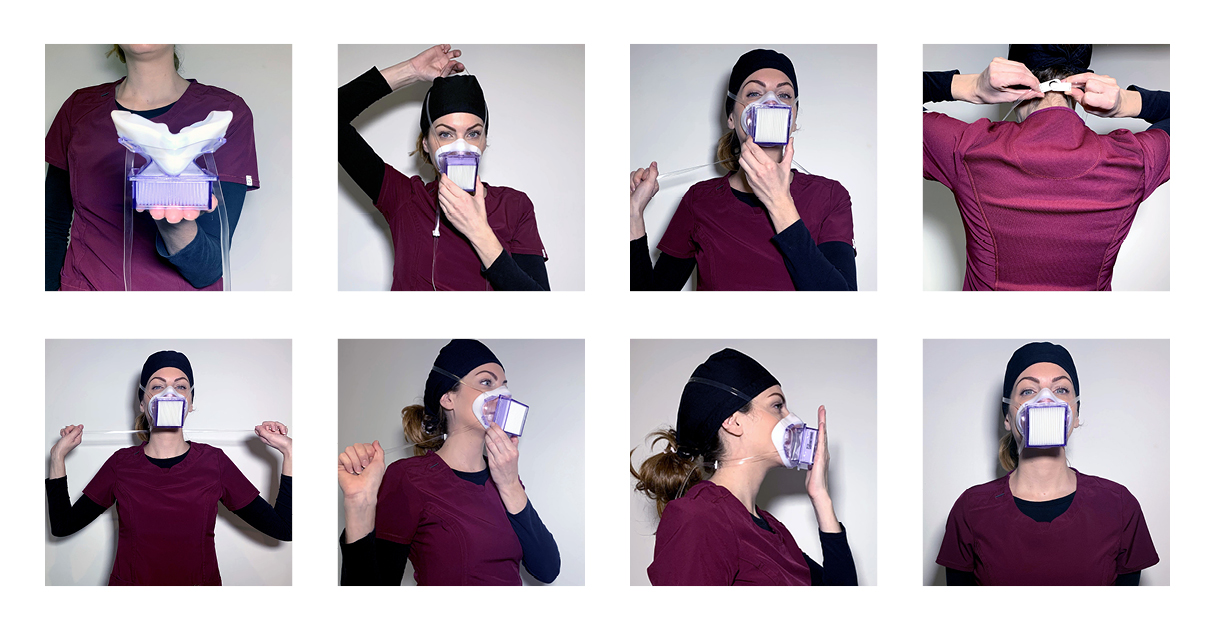 Features & Benefits
Filtration efficiency
The Dorma 99 respirator provides at least 99% filtration efficiency against particulate aerosols free of oil1. It is fluid resistant and achieves >99.98% bacterial filtration efficiency.
Reusable, Autoclavable & Economical
The Dorma 99 may be sterilized in an autoclave (121 degree cycle) up to 20 times. It may be decontaminated up to 30 times using a 30% hydrogen peroxide solution, or up to 50 times in a Clean Flow Healthcare Mini.
Breathability
With a low pressure differential, the Dorma 99 respirator offers minimal airflow resistance, facilitating easy inhalation and exhalation.
Lightweight and comfortable
The Dorma 99 respirator weighs only 100 g. The respirator contour is designed to adapt to the face, offering a high level of comfort and secure fit.
Approved by Health Canada
The Dorma 99 is approved by Health Canada as a 99PFE-L3 respirator (surgical N99 equivalent) and is used by hospitals and healthcare network across the country.
---
Available in sizes Small, Medium & Large
Login or register for pricing and availability

DORMA99